FOCUS
Experiences in Ascona
---
---
Romance
Nature
Well-being
Ever sat in a restful sauna where it feels like you're soaring over Lake Maggiore? At Casa Berno, you can experience exactly that!
---
Our well-being centre and spa offer a restorative haven where guests can revitalise both mind and body. Indulge yourself in our Turkish bath and our sauna, whose large window reveals the most stunning vista – a soothing sight for sore eyes.
Our relaxation room is the perfect place to unwind with a herbal tea and enjoy a toning, revitalising massage tailored specifically to your needs by our experienced staff. Casa Berno's treatments range from face and body massages, with essential oils and hot stones, to reflexology sessions.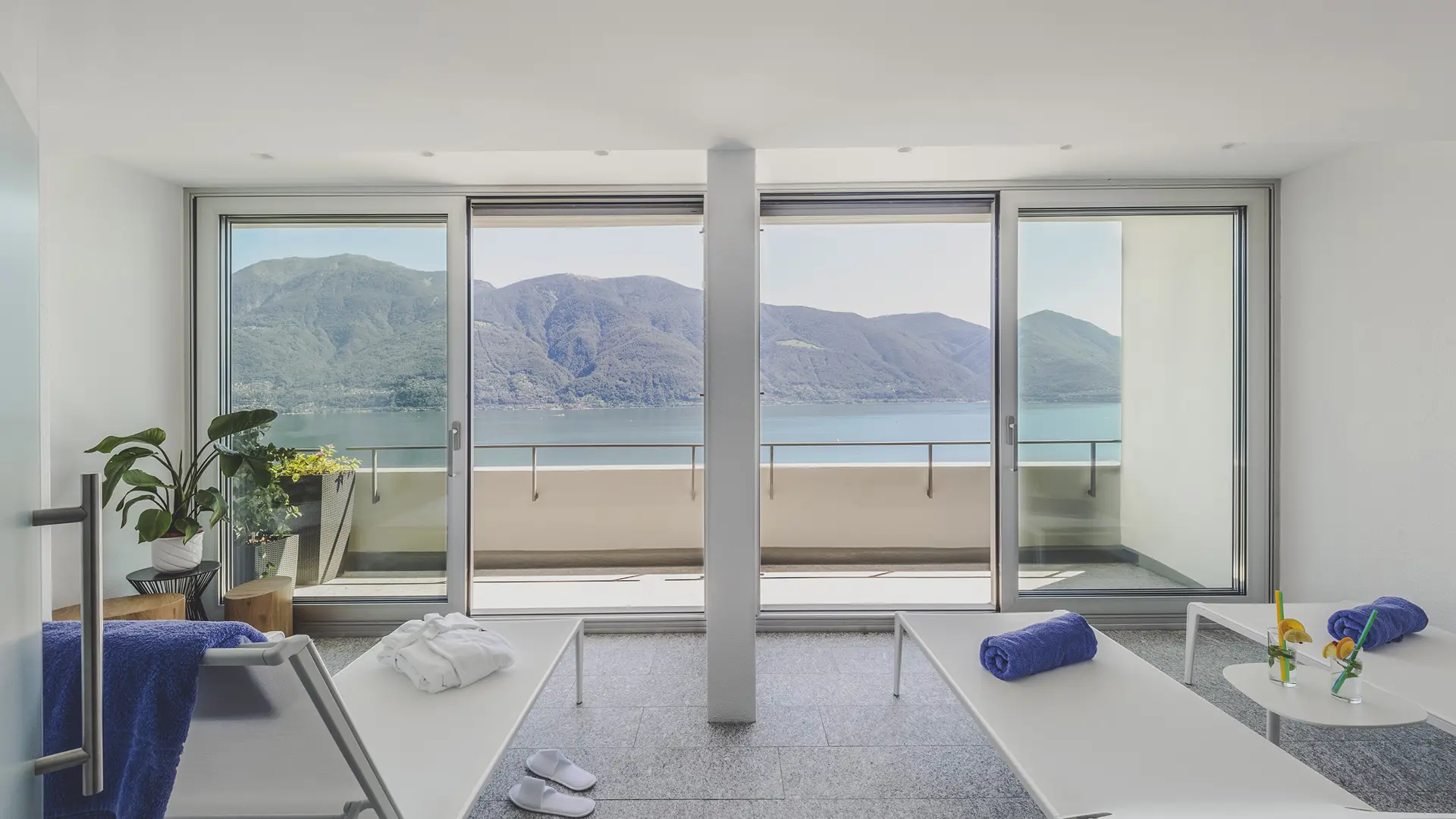 Stones and fingers
---
---
Reflexology is a practice dating back millennia in Asian cultures, and is used as a form of alternative medicine in the West. The pressure of the reflexologist's fingers in specific points on the sole of the foot relieves aches and pains, from migraines to back pain.
Hot stone massage also has ancient origins. It involves heating lava stones, which can retain heat at up to 70°C, and placing them in strategic points on the body – such as the 7 chakras – to melt away muscle tension and alleviate stiffness.