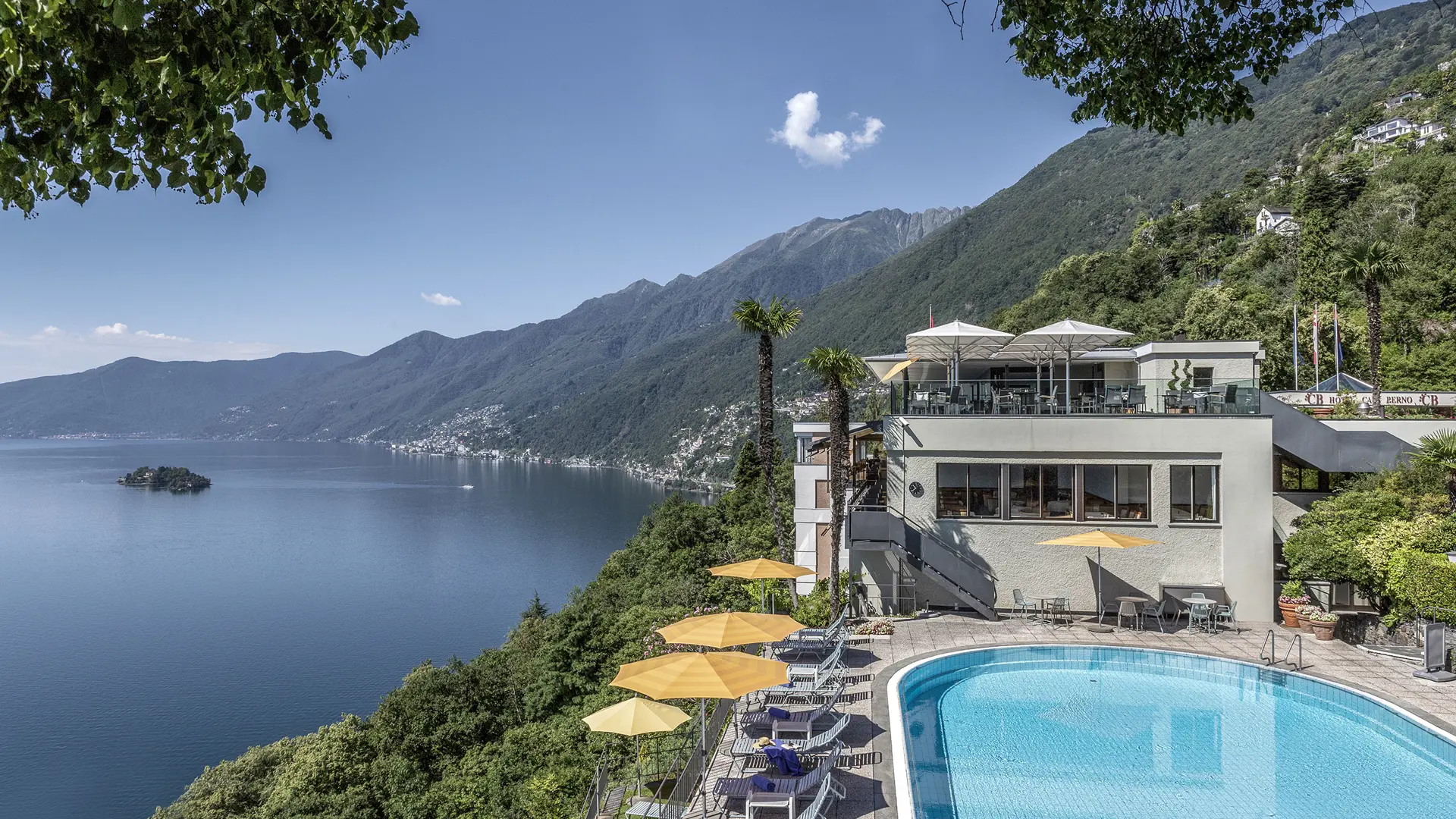 Our philosophy
---
---
Dive into the divine at Casa Berno and explore the stunning surroundings of Lake Maggiore at a more sedate pace.
Need to escape the daily grind and treat yourself to a bit of me time? With its tranquil setting and dreamy views of Lake Maggiore, the Brissago Islands and the majestic mountains skirting the lake, Casa Berno is the perfect place for a restorative getaway.
A family business that gives back
Casa Berno is part of the Fondazione Beato Pietro Berno di Ascona and, for the last 16 years, has been run by husband-and-wife team Manuela and Bruno Caratsch.
In addition to their thorough, thoughtful customer service, they bring a family feel to the hotel and are the first point of call for anything guests may need.
Casa Berno was originally built in 1961–1962 and, over the years, has been extended and refurbished to ensure it remains a modern and efficient establishment.
The hotel's income is largely used to fund social projects run by the Fondazione Beato Pietro Berno di Ascona, a charity named after a local martyr who died in India in 1583 and whose relics, in the church of Santi Pietro e Paolo, are much venerated locally.