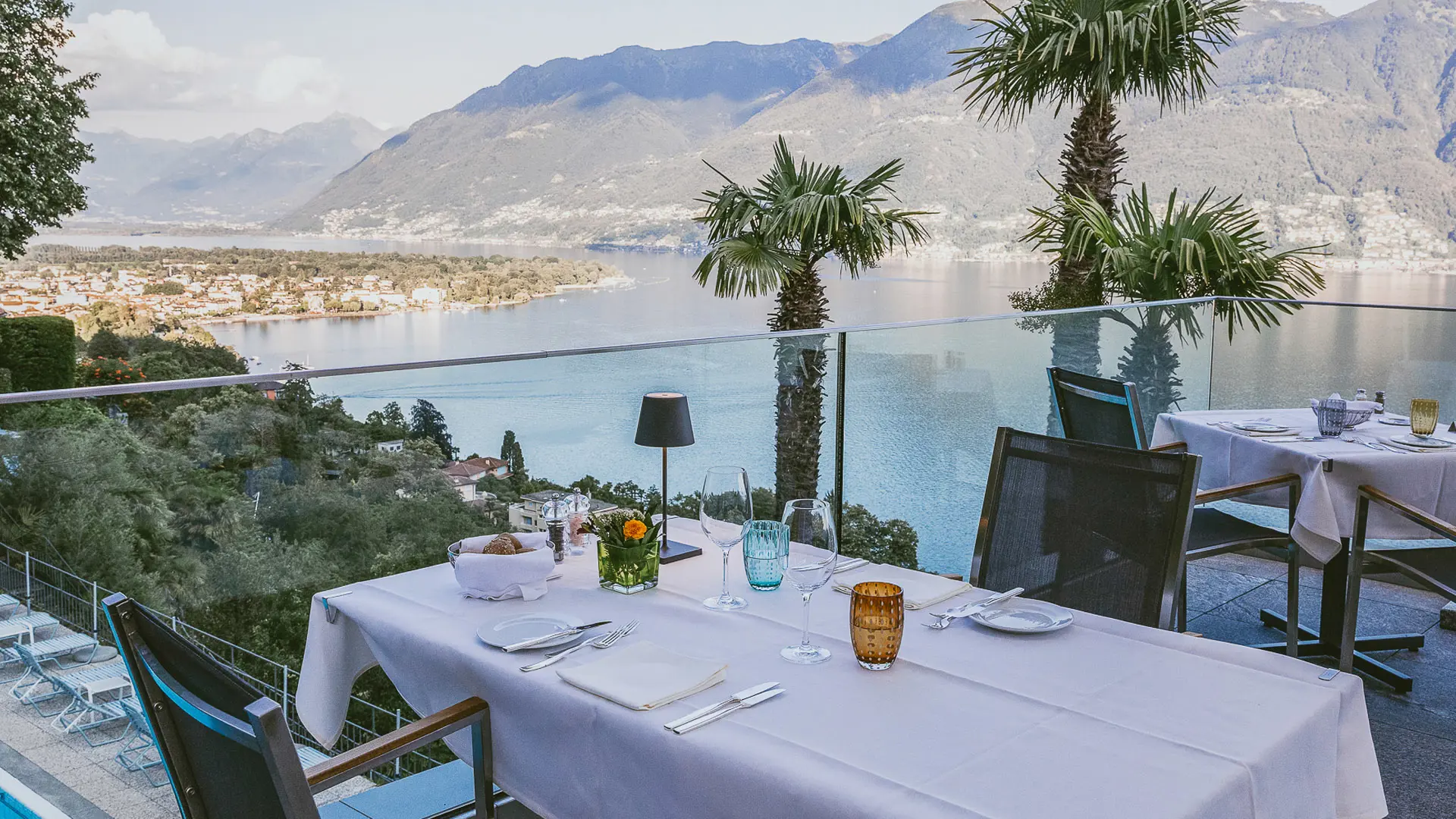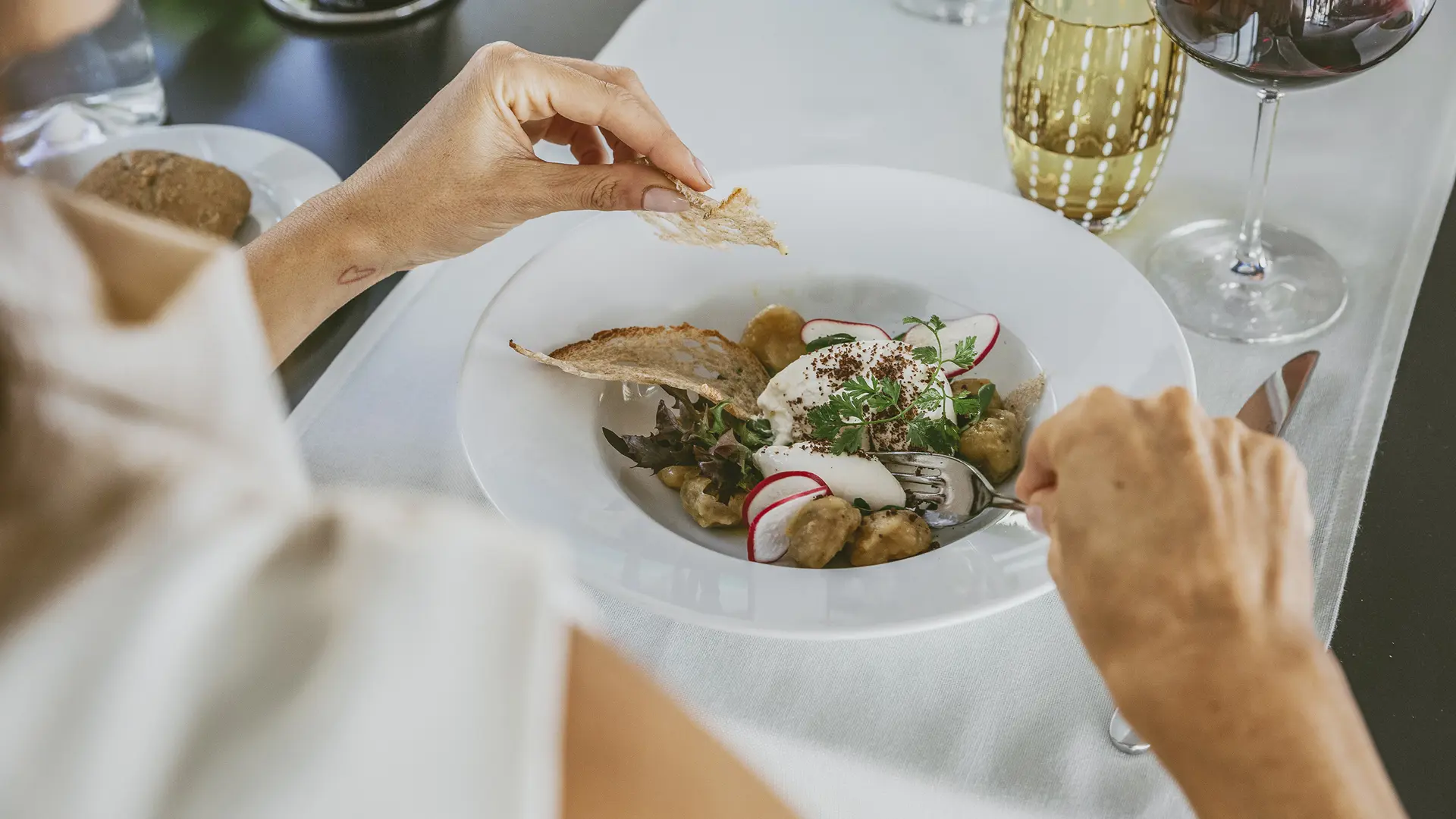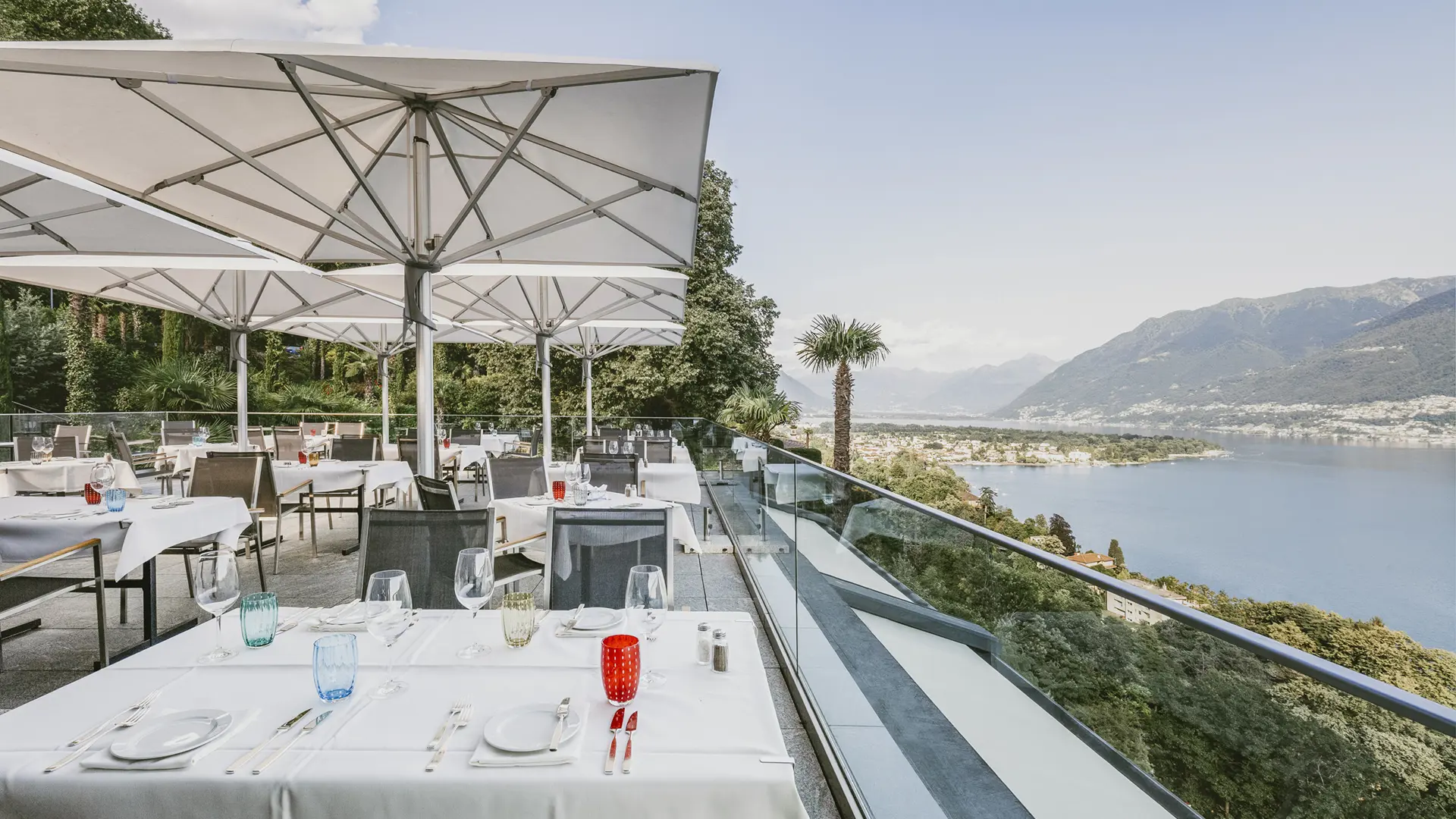 La Terrazza di Casa Berno
---
---
Regional delicacies and seasonal recipes in a captivating setting.
Dining at La Terrazza feels like you are soaring over Lake Maggiore, with breath-taking views topped off by stunning dishes that bring together the very best seasonal ingredients, traditional Ticinese cuisine, and a sprinkling of international and Mediterranean influences. 
Our chef has put together a custom menu that showcases regional specialities alongside a healthy dose of gourmet flair. To complement his creations, we have curated a tailored wine list featuring a blend of emerging and internationally recognised local wines, offerings from some of the top Swiss wine-making regions – from the Valais to Vaud and Grigioni – and a selection of fine wines produced by the most renowned international makers.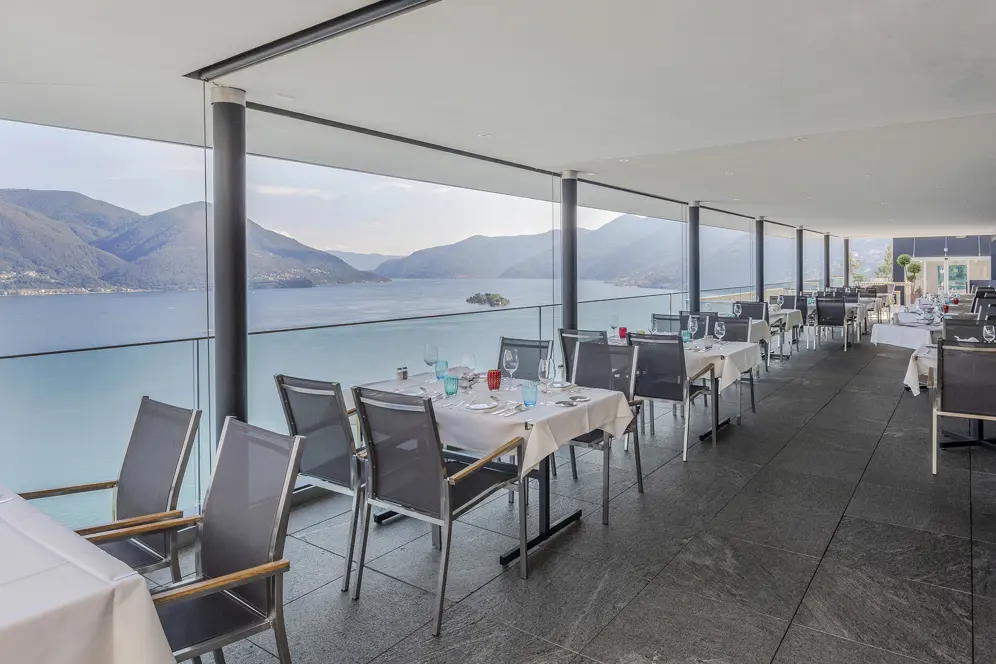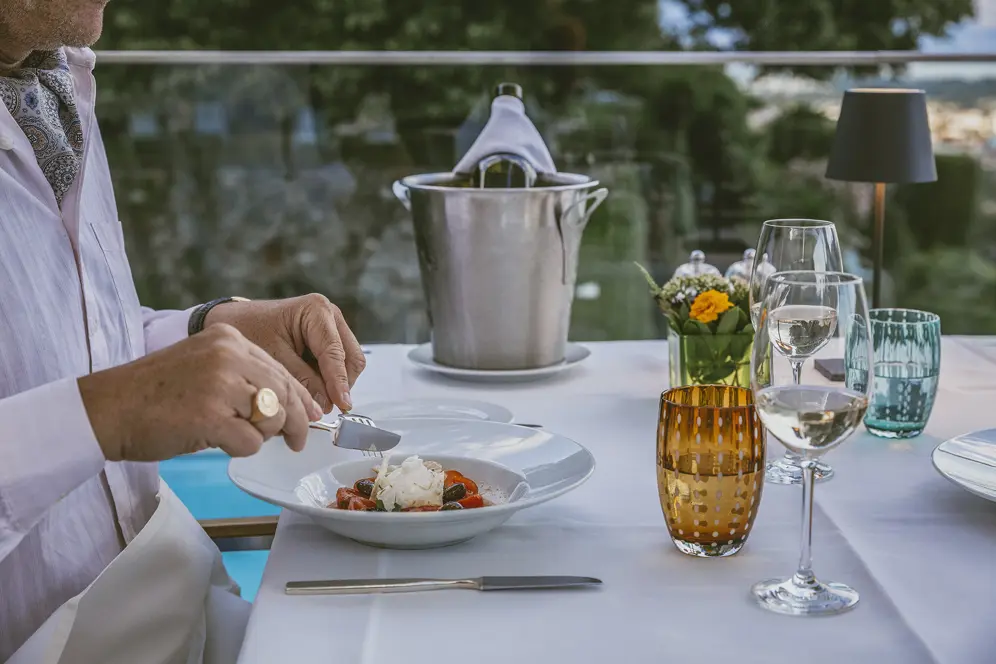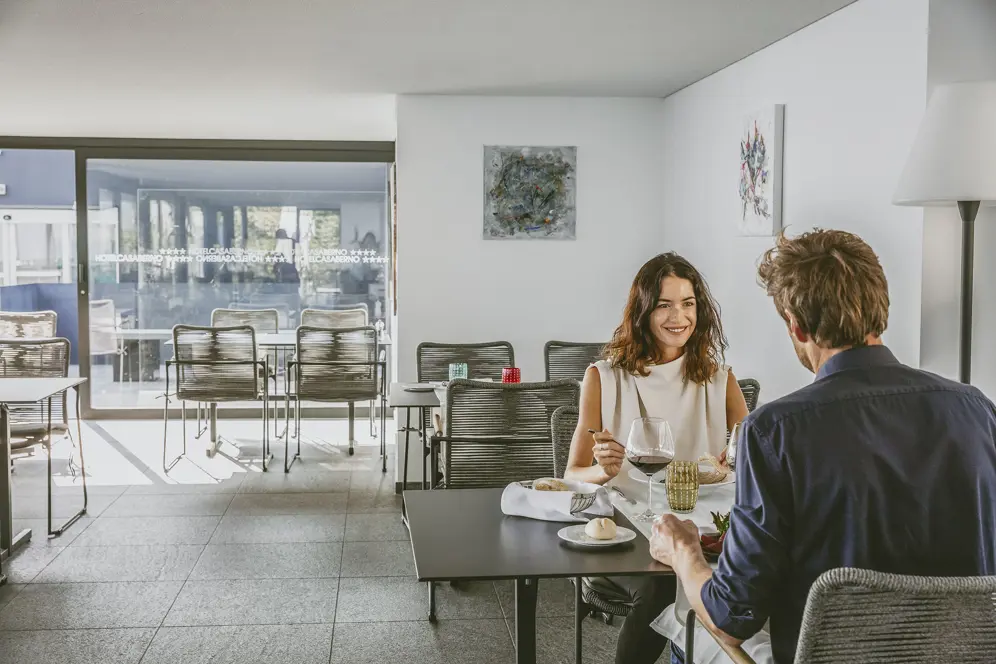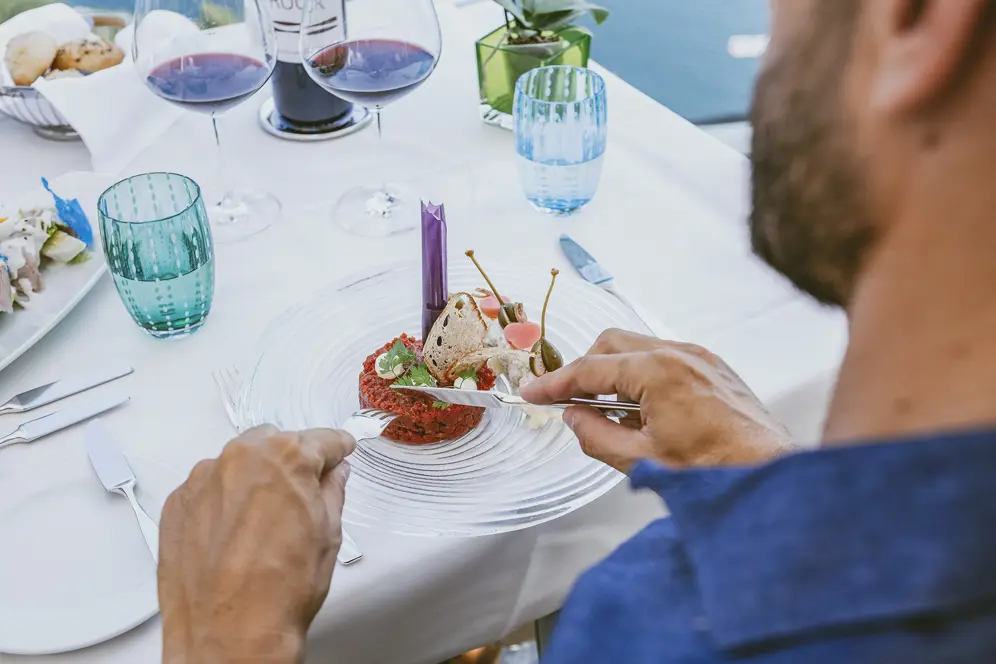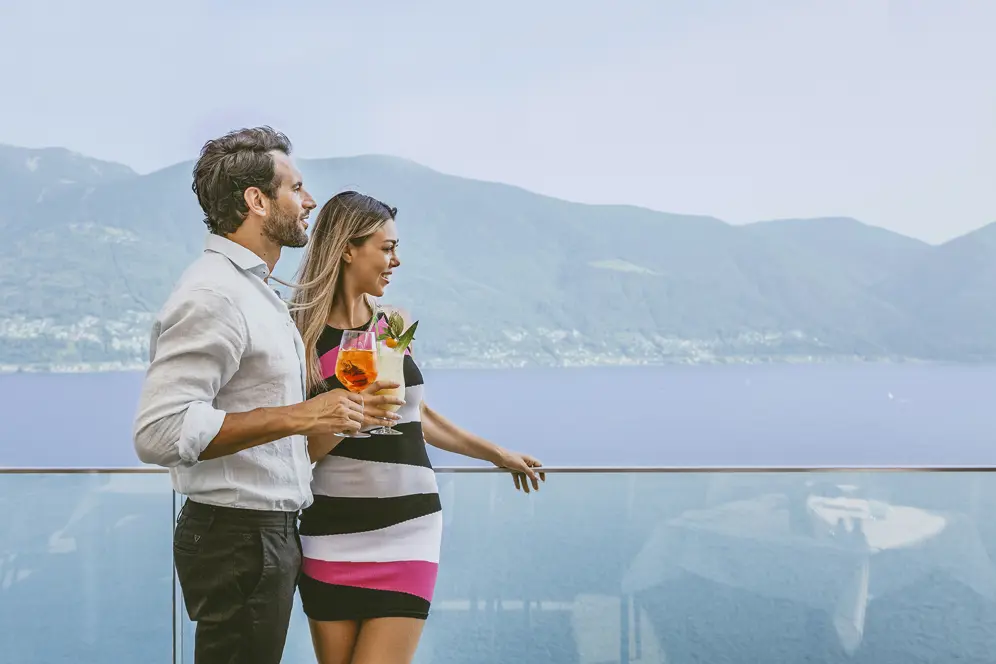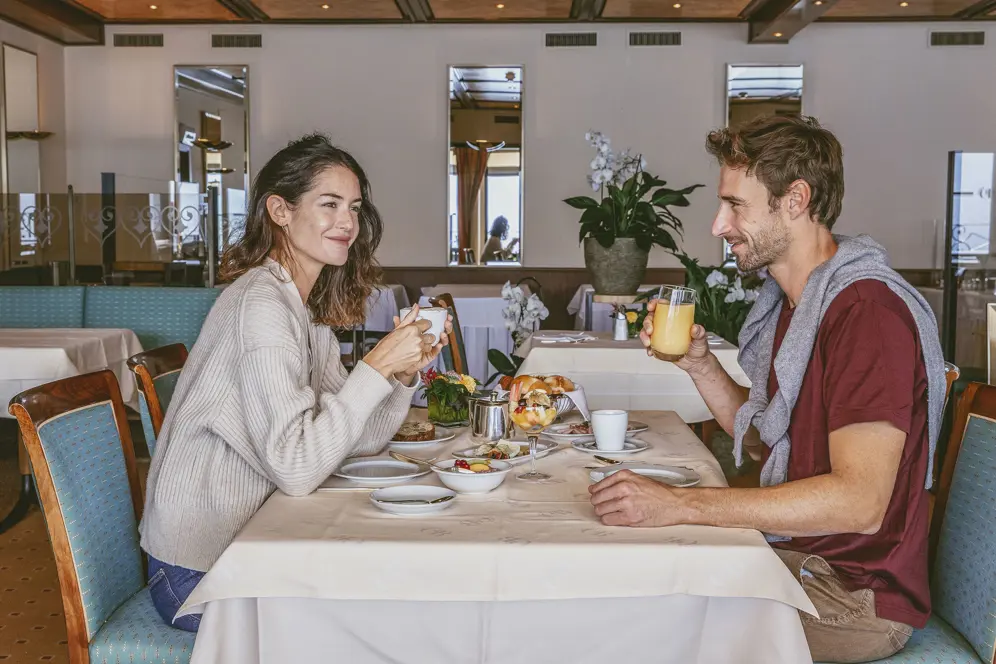 Kitchen garden
La Terrazza marries the charm of its unique setting with the scents and flavours of the local area. Take in the picture-perfect scene from the comfort of your table, watch the twinkling lights of Ascona reflect off the water, and sample sumptuous dishes inspired by age-old local traditions. As the perfect finishing touch, our dishes are flavoured and enhanced by the herbs and spices grown in our very own kitchen garden on the hotel's roof.
Dining at La Terrazza is an intoxicating experience that's a feast for your eyes and a treat for your taste buds.