From 23rd to 30th June
---
---
Holidays at the Hotel Casa Berno can become a trip with New Orleans flair, without giving up the incomparable panorama of Lake Maggiore. 
From 23rd to 30th June, during the Ascona Jazz Festival, the hotel will host a few concerts that will immerse guests in the atmosphere that makes the pearl of Verbano the capital of jazz, blues and soul music lovers for ten days every year.
At the Hotel Casa Berno we will start on Friday 23rd June at 19.00 with a Jazz BBQ and the jazz band "The Saints". On Sunday, 25th June, the same musicians will entertain you in a jazz matinee from 11.15 am. On Monday, 26th June at 8.45 pm the Berno Brothers Jazz Band will play a jazz session and on Thursday, 29th June from 11 am a jazz matinee. The programme ends on 30th June with a jazz night and the Berno Brothers Jazz Band from 7 pm.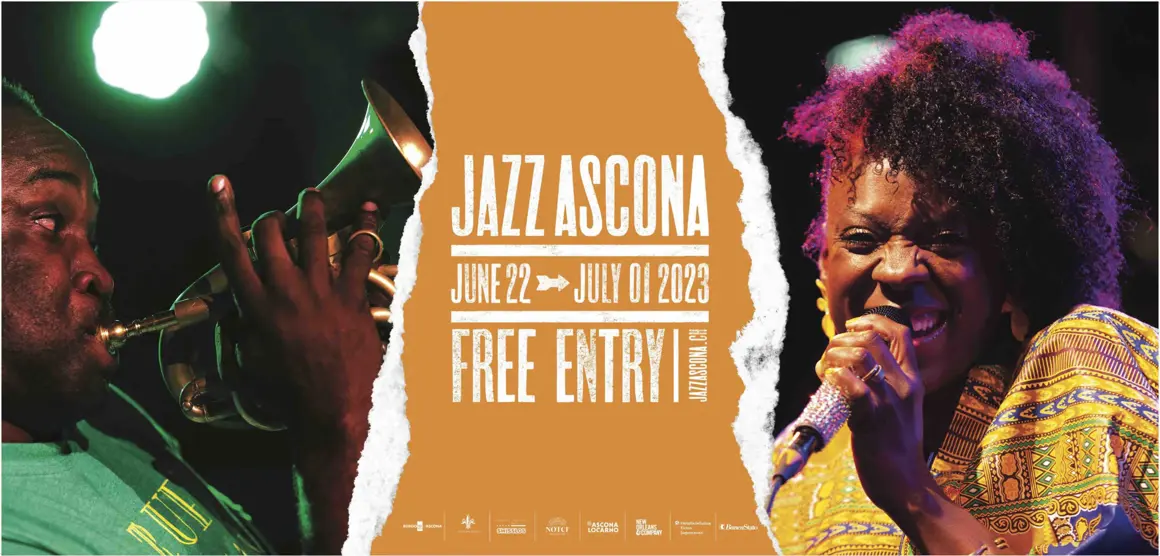 New Orleans at the lake
From 22nd June to 1st July, Ascona will host the 39th edition of Jazz Ascona. A great musical festival, with free admission to all concerts, four stages on the lakeside promenade, and numerous music stations scattered throughout the picturesque Borgo, as well as concerts in often acoustic or semi-acoustic mode in bars, restaurants, alleys, and piazzas.
A musical interplay of jazz, blues, soul and other sounds will involve hundreds of artists from all over the world for over 200 performances.
Names on the programme include the acclaimed New Orleans Jazz Orchestra, conducted by Adonis Rose (30th June and 1st July), special guest China Moses, daughter of Dee Dee Bridgewater and internationally acclaimed singer. Among the most eagerly awaited guests are acclaimed saxophonist Wess "Warmdaddy" Anderson and the tribute by the other great sax virtuoso Stefano Di Battista to Ennio Morricone. And then dozens and dozens of events, from R&B to gospel and traditional jazz. And for the first time this year also the sounds of flamenco and Latin American music. The complete programme on jazzascona.ch.